May 26th marked the return of ONE OK ROCK to our beautiful French capital. The group was eagerly awaited by the audience following the release of its latest album "Eye of the Storm" which was of course the main subject of this new tour called "Eye of the Storm EU Tour May 2019".
Just before the concert , our team was able to meet Taka, singer of the group, to ask him some questions about the punctual coming of the group in Europe, about their new album but also on the constant evolution of their musical universe. We let you discover all this below!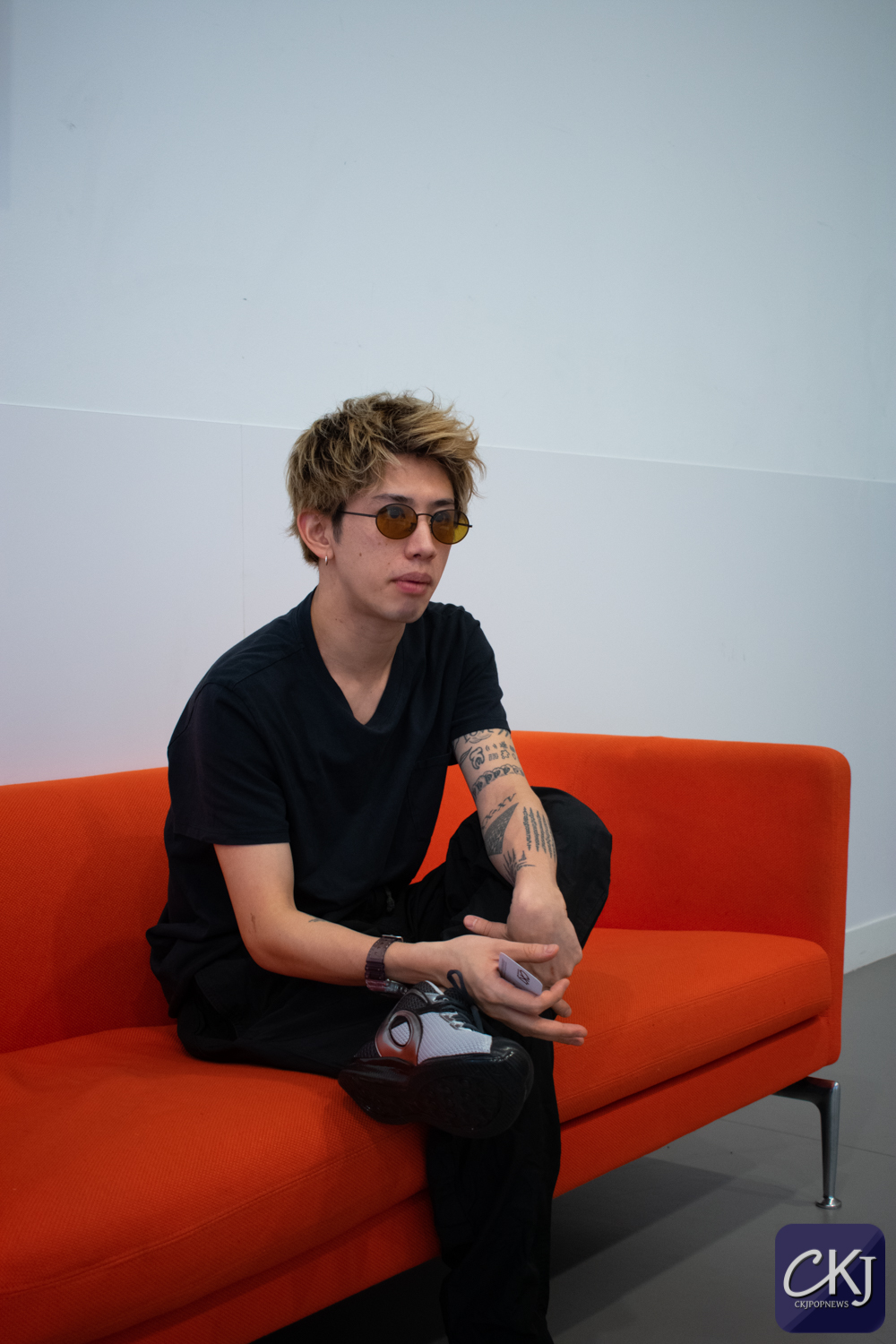 You are back in France this year again. Why do you like to come here?
Taka: It's a step in our tour for "Eye of the storm". We came here last time in november-december, but it was a pretty small tour in Europe. We released a new album and I just wanted to say "hi" to our fans. We're gonna play a lot of new songs from "Eye of the storm", so yeah, it's pretty different, I'm so happy to be back here. I'm super excited and tonight is also our last show. It's gonna be great though.
Do you remember the first time you came here in Europe, in France? How was it?
Taka: Yeah! I think it was like 5 years ago though, maybe longer than that. I was super surprised because i've never been here but a lot of fans bought tickets, waiting for us, from along long lines over there and I saw it and I was like: "Wow, this is crazy! What is happening right now?". But the first time was so great, they were singing japanese words and they knew us already, I was so happy!
Do you have a special moment you remember from your first time here?
Taka: Hmm… every moment is special for me. The food was good, CDs, views, fans and people, everything. It was such good memories.
About your new album "Eye of the storm", you wrote different songs, where did you find your inspiration for all of those songs?
Taka: We've been doing this band for almost 13 years now. We did a lot of things in music. We were a rock band and we are still a rock band but I think that there is a second story which just started and I also wanted to try something different so we tried many times rock sound.
So this time, we just tried to do [things] in a different way and I have been listening to American pop [music] and vibes. I just want to open doors like a second story. But this time, it is not only going to be rock songs, it's gonna be more different. I don't think we will go back to One Ok Rock past sounds soon. We haven't decided yet. Actually we are still looking for what we want. But this album is just the beginning.
In this album, which song is the most meaningful for you?
Taka: I think it is "Wasted Nights". It sounds really good. I really like the melody. I think that the song is still One Ok Rock's sounds but it is also something different. When you listen to it you can feel it is different from One Ok Rock songs from before.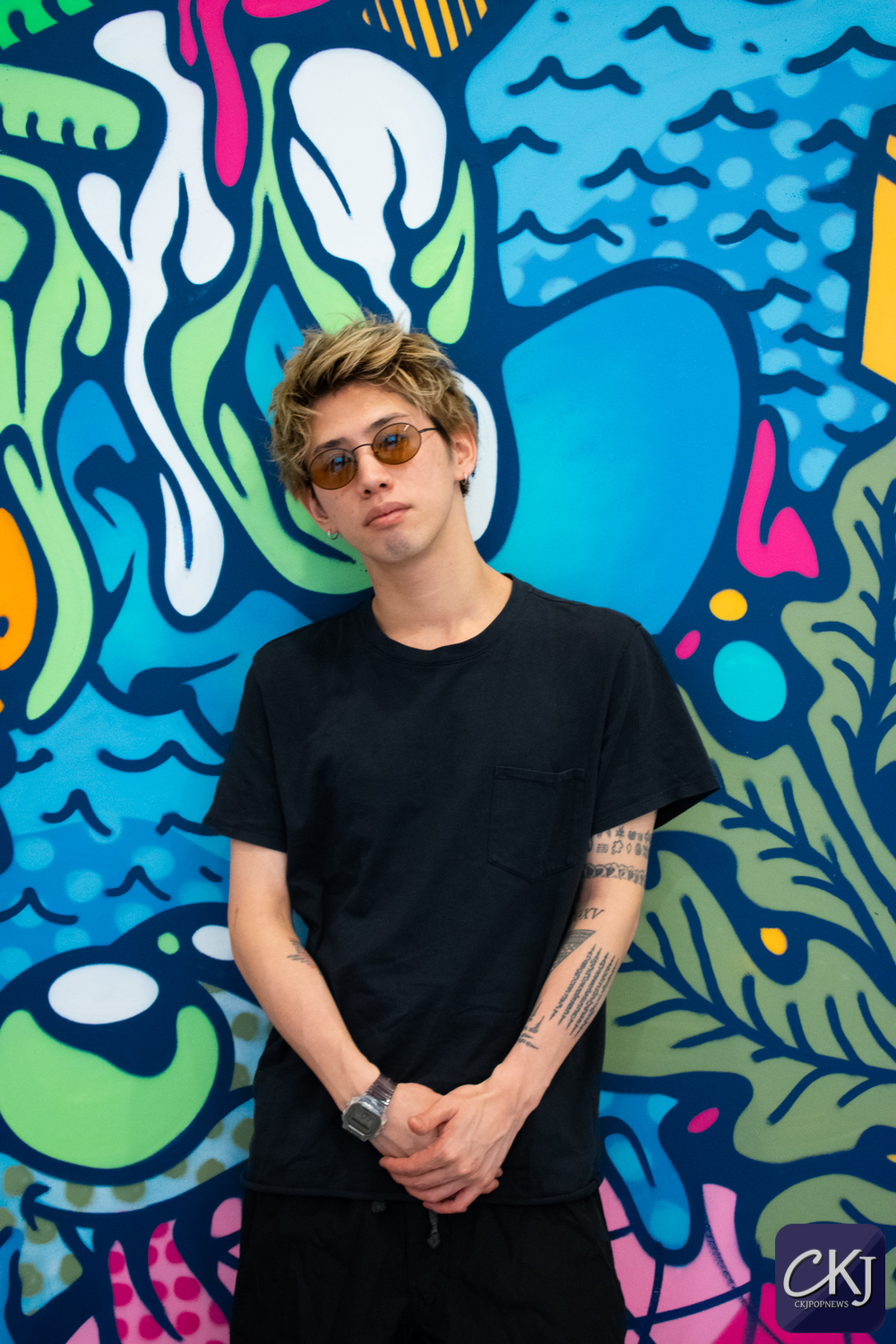 You were quite immersed in the American music industry, how do you safeguard your authenticity?
Taka: Hmm, today I don't think we can really define our style. We keep doing what we want all the time and [take up] big challenges. And after this you're gonna find something. So, if you open the door, you can see everything. But if you close the door, there are a lot of things you could never see. I think that it is just the most important thing, to see and do, try. Because everything from my music, you know, comes from my experiences. 
And you also had the chance to perform for the first part for Ed Sheeran's concert ? What have you learned? Can we expect some collaboration, because we've heard that you have wrote and composed songs with him.
Taka : We've had a studio session, in Thailand actually. We already made two songs. He is an incredible artist. He always takes care of people: the crew, our members, my friends. He is super nice. And at the same time, he is a really talented person I've never seen. He wanted to sing in Japanese, he wanted to try so we've made it already, but I'm going to put some japanese words, and if he is still interested in singing in Japanese, maybe something could happen. But it was only a studio session. We'll see what would happen. But I hope that something very great, maybe songs, are going to be released.
CKJ : So do we!
For example, when you don't find the inspiration, what motivates you ?
Taka: Hmm… When I am making new songs, melodies just suddenly come up, so I record the melodies on my phone. After that, we are working on it together with producers and lyricists in the studio. But I think that the reference is when we are doing tour, like this situation. Touring, that is the motivation to make music.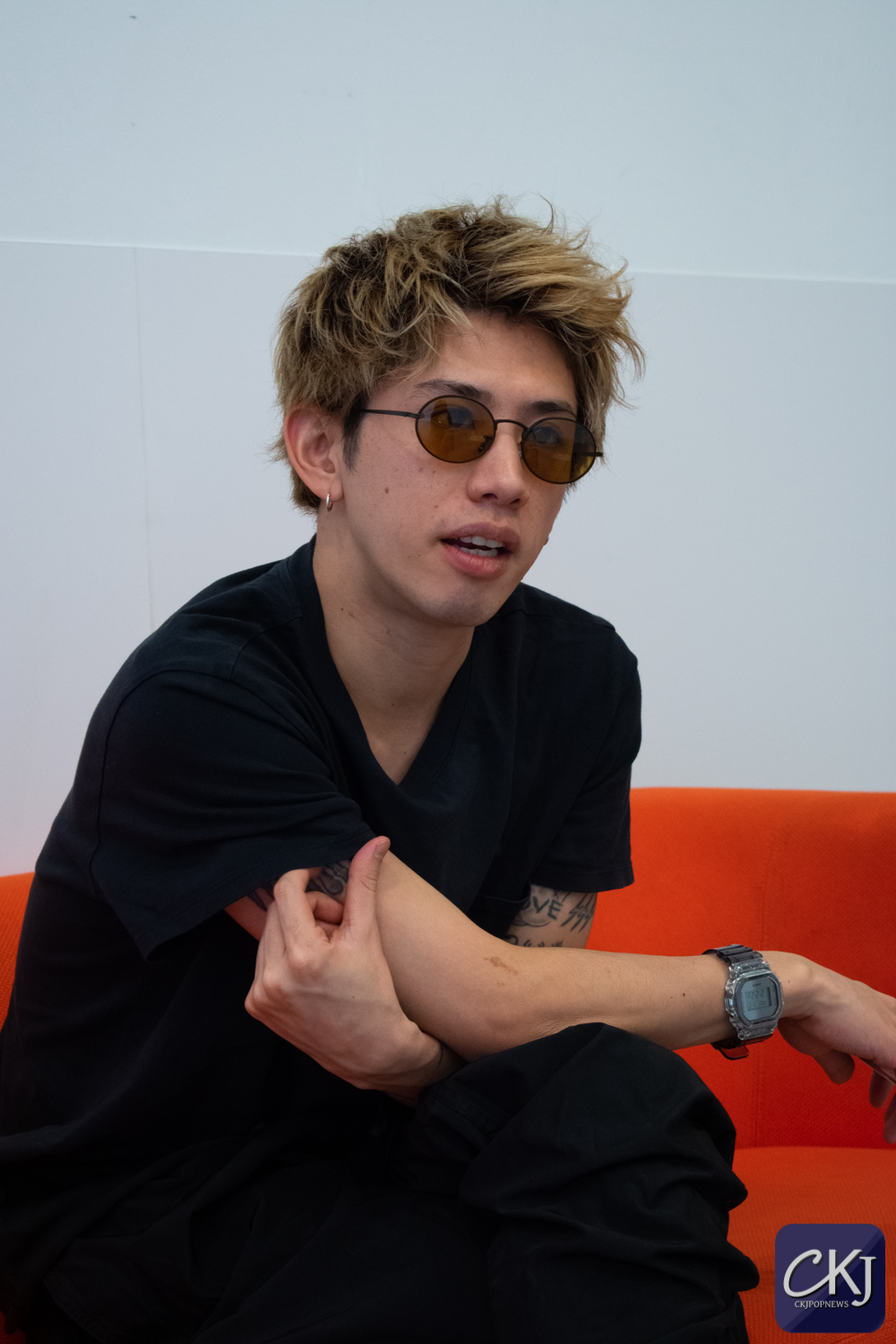 There is a difference between the old and the new fans, because your style has changed. Do you think that you can come back to your old style, and how do you feel about this new audience, the music styles you are trying?
Taka: We're still a rock band, so we can go back to any style. But I have to learn something from american pop. I definitely learned something from this new album : 'What is a pop song?'. I had a bunch of [studio] sessions with famous producers. For me, I feel that rock music is quite going down right now. If you look at the charts, R&B singers and hip-hop singers are getting huge right now. But when I was young, I was listening to emo music style, Linkin Park, Muse… I really liked that. I hope and I trust that someday, that style will goes up. But not in the same way. We need the time to figure out how rock band are changing all the time -to go back to old times anytime- so that is why I'm absorbing pop music, and other gender, to make better and new music.
Do you have some words for your french fans, and maybe some in French?
Taka: Merci beaucoup. (In Japanese : what is the word for "aishiteru"?)
CKJ: Je t'aime.
Taka: Je t'aime. I say that on stage all the time. I think that France is the biggest market to me. A lot of friends come to our concert. Every time, I'm so excited to come back here. It is super nice, [fans] have really good passion. I really like french people. Look forward what is going on for One Ok Rock in the future. We will definitely come back here and make new album after that. Just wait !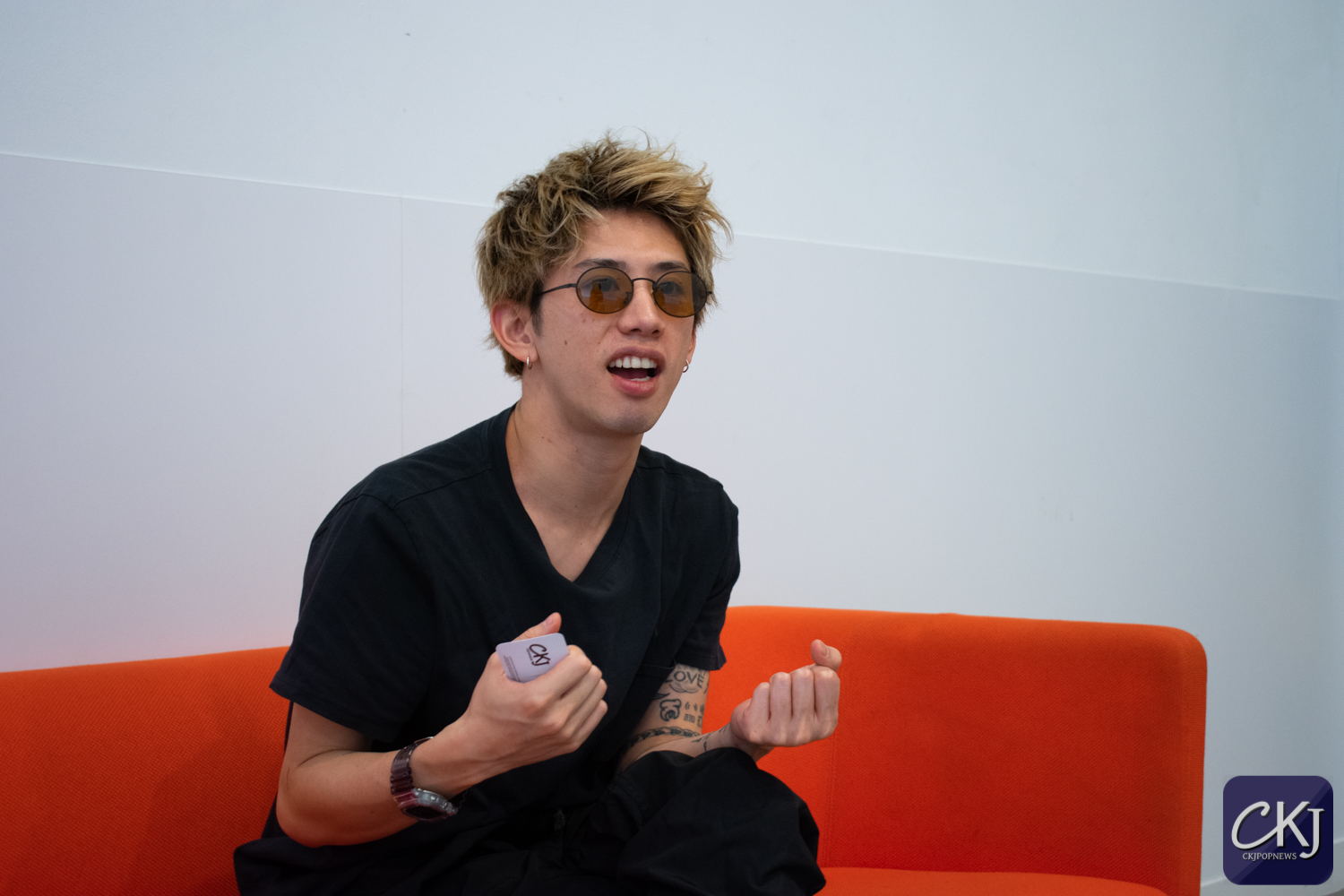 We would like to thank Charles Provost from H.I.M Media, the managers of One Ok Rock and Taka
for their devotion and this incredible opportunity.