L'interview est disponible en français en première page !
그 인터뷰는 3번째 페이지 한국어로 가능합니다!
Do you remember A.Bounce, the artist we introduced a few weeks ago? The indie K-Pop singer-songwriter accepted to answer CKJ's questions to let you all know a little more about him!
Check out this exclusive interview to find out who is A.Bounce!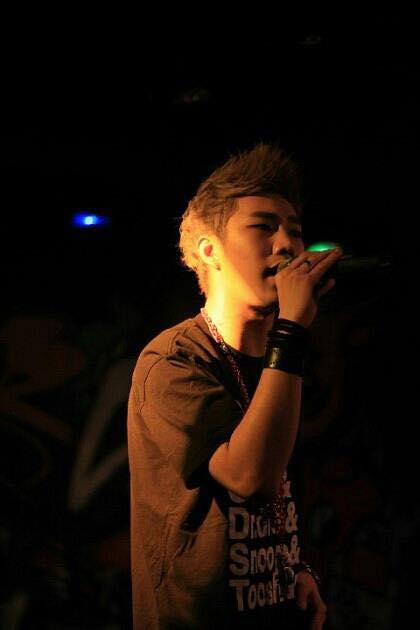 Hello, thank you for this interview! At first, could you present yourself briefly for our readers who don't know you?
"Hello. I'm the singer and songwriter A.Bounce. My music genres are neo-soul, R&B, hip-hop and ballad. At that time, I was writing songs according to my different feelings, that's why my musical world is divided into several parts now. Now I'm A.Bounce (Kim Sung Min), the unpredictable singer-sonwgriter who has multiple charms."
When did you find out that music was your destiny? Did you always wanted to become a singer?
"I liked singing since I was young. When I was in high school, I liked standing on stage to sing during singing contests, school festivals and so on. I started thinking seriously about playing music when I was 20 years old. The more you know about the three components of music, which are rhythm, code and scale, the more you can understand the way music is created and the more you are attracted [to music]. I decided to become a singer because I thought it would be wonderful if this became my job."
You were part of a group who quickly disbanded and then you didn't achieved to sign a contrat with an agency even after several auditions. Did you think that you would end up as a solo artist before starting your career?
"The group members I was with and also myself were eager to make our debut but our company had big problems and the music recording was cancelled twice right before our debut. To cancel like this… And I was so sad to give up even before the world could have known me, that I couldn't accept it. I made my solo debut with my first single album, from making to singing, juste thinking that I wanted to let people know about me without any entertainment company. My first single received more love than I expected, so I got phone calls from companies that were interested. It's too bad that I couldn't meet the right company yet. I think I will meet good people soon."
Now, 4 years after your solo debut, you can take a look at your whole career. What are the differences between the artist that you wanted to become at the time, and the artist you really are now?
"It's hard to tell the difference, because artists are people who are doing their best in what they want to achieve. I'm like this as well. Art can be a way to make a living or it can be a message to deliver something. And that's why this can be a new challenge too."
What is the most difficult thing about doing music alone, without any agency? How would you describe your career until today?
"It's one of the saddest and most unfortunate things. I can't even listen to my own songs because the public doesn't know my songs well. It's the most unfortunate part of [my career]. I hope that many people will listen to my music and listen to my voice. Currently, to promote myself, I regularly upload covers on my SNS and on my YouTube channel, but the number of views is extremely low. I [only] have a few subscribers. The fact that I'm not known is really sad too."
According to you, what could make an indie artist successful?
"It's quite possible [for an indie artist to be successful]. Of course, broad attention is the most important thing. It would be great if [people] could listen to music from idols as well as music from less known artists."
Where does your inspiration come from to write and compose? What messages do you want to deliver?
"I get a lot of my inspiration from life. As soon as [inspiration] flows through my mind, I get the titles of my songs."
You do a lot of covers, how do you choose the songs that you cover? Is there any song that you would love to cover but you didn't yet?
"To choose a song to cover, I choose pieces that will fit my voice well, as well as songs requested by my fans, and also songs that are very popular among people nowadays. There are really a lot of songs that I haven't sung yet, but among them there are songs that I'm practicing such as Park Hyo Shin's songs, Maktub & Jung Young Eun collaboration songs, DEAN's songs etc. And I'm planning to upload them soon."
https://www.youtube.com/watch?v=feEHJArzjyA
Your 4th single will be released before the end of the year, could you tell us more about it?
"I apologise for the change [of plan], but it seems like my 4th single won't be released this year because of the progress of the [song's making]. My 4th single is expected to be released early next year. It will be a sad and emotional song, perfect for the cold winter."
Now you only perform in Korea, in private events for example, did you ever thought about performing outside of Korea? 
"Of course. I would like to perform abroad whenever I get the opportunity or when I'll have a plan. I would like to visit foreign fans and I want to make more [people] listen to the voice and the songs of the musician named A.Bounce. I really think it will be a great time for me."
Is there any particular project that you would like to realize in the future? 
"I can't tell you the details yet, but it's true that things are moving forward for me. This will be a surprise [unveiled] later!!!"
Do you have a last message for CKJ's readers?
"If there is something you want to tell me, [you can because] I'm this kind of artist. And I'm a musician who is thirsty for the attention of the public. It would be great if you could listen to my voice and to my music, if you could take care of me and also communicate with me a lot. If you are interested in my news, you can check my SNS and my YouTube channel. Please remember that I am thirsty for your attention."
Don't hesitate to follow A.Bounce on his different SNS, and to tell us in the comment section which songs you want A.Bounce to cover! Stay tuned on CKJ for the announcement of his 4th single!
Check out A.Bounce's SNS:
We would like to thank A.Bounce for
taking time to answer our questions!