For our second interview at Japan Expo, after meeting wih MAGIG OF LiFE on Thursday, we met with Toranoko Rammy
Toranoko Rammy is a band rock-influenced composed by four girls. The band created in 2015 with the goal to bring more "life-feeling" in music. They like to move on stage with their amazing energy.
They won the first edition of the contest JAPAN EXPO ROCKS which allowed them to come in Paris.
This contest started thanks to a collaboration with the company TENKUI and Japan Expo. From January 12 until April, the new J-Rock generation of artists tried to win against each other.
The girls of Toranoko Rammy accepted to answer our questions for their first time in France and in Europe with this new edition of Japan Expo.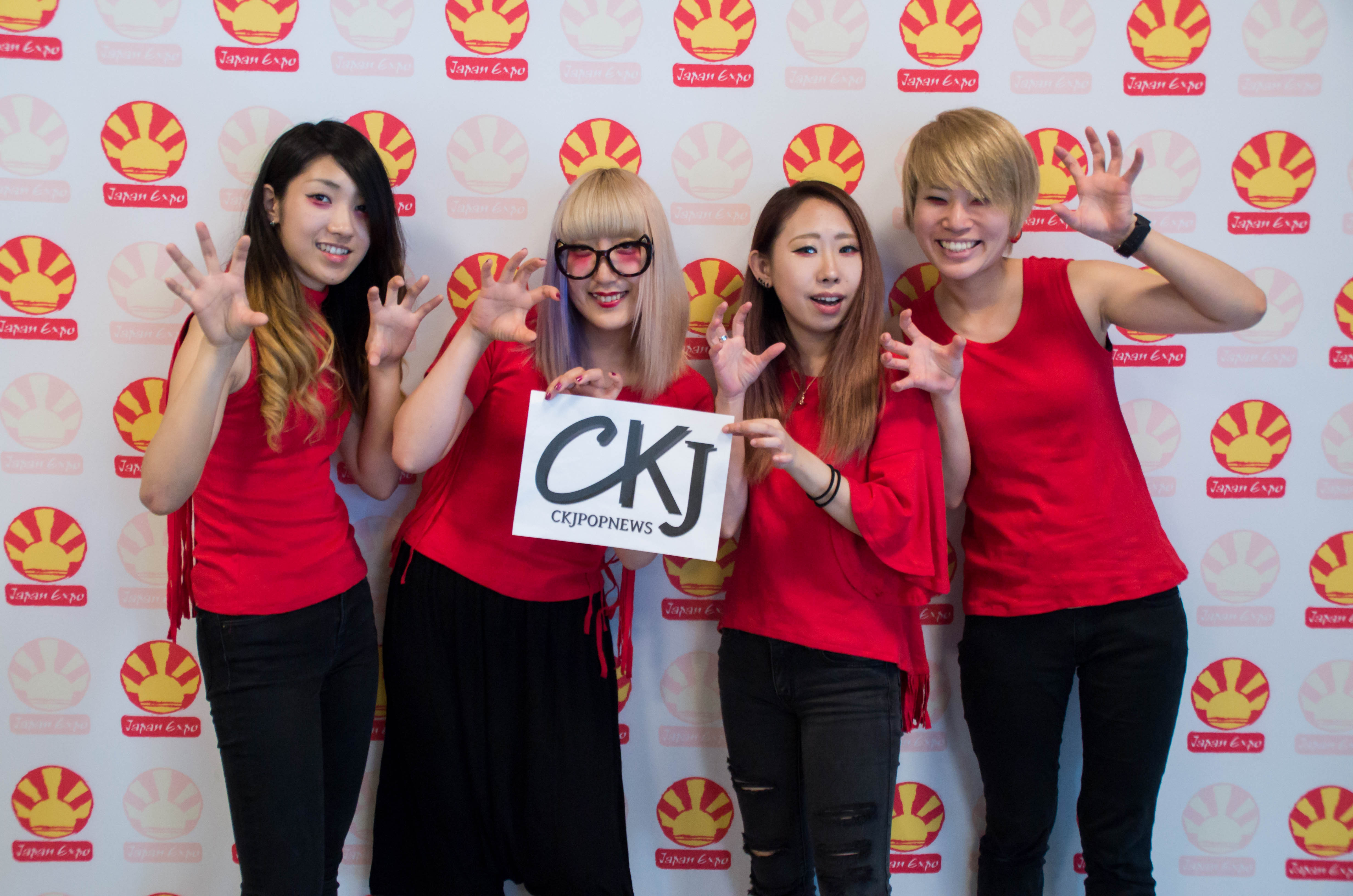 Could you present yourself and the band?
Maza Yamegi: We are Toranoko Rammy. We come from Japan. I am the vocalist Maza Yamegi.
Mizuki: My name is Mizuki, I play guitar.
Risako: I am Risako, the bassist.
TK Mihoka: I am TK Mihoka and I'm playing drums.
Your unique style makes a great first impression. Besides music, what do you want to express through your band's visual?
Maza Yamegi: What we are searching for is that people who are coming to our lives can destress themselves and enjoy our performances.
Your style is quite unique. Where does all this inspiration come from?
Maza Yamegi: We are talking about everything among the four of us. So we talked about it and each member brought her own ideas. That is how our style beacame what it is today.
How is the organization within the band?
Maza Yamegi: We have many questions and it is not easy everyday. When we are going far for a show, we often take the car by ourself and drive to go where we need to.
The tiger is a symbol for your band, why did you choose this animal to represent you?
Maza Yamegi: Because it looks really strong!
(laughs)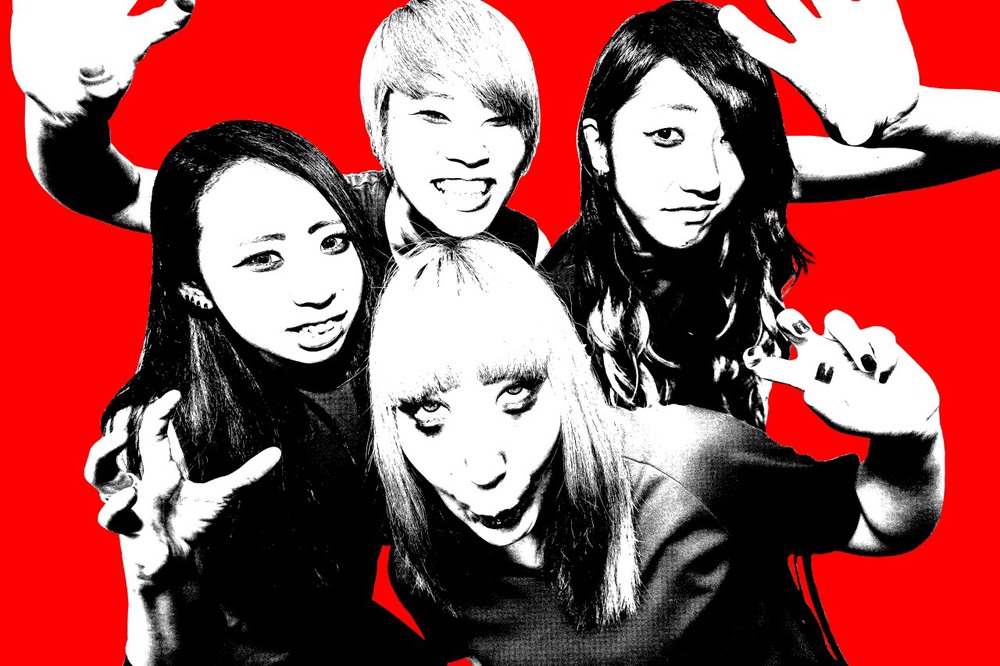 To come here at Japan Expo, you participated in the first edition of Japan Expo Rocks. How did you decide to participate in the first place?
TK Mihoka: In fact, we heard about it by someone we know. It seemed quite interesting so we decided to do it.
You ended up winning this contest. What was you reaction when the results came out?
Maza Yamegi: We were really happy.
TK Mihoka: We didn't thought we could win. It was a big surprise.
Yesterday you played on the Karasu stage. Was this performance different from the ones you are doing in Japan? 
Maza Yamegi: Yes, indeed. We prepared something a bit special pour the French audience. For example we made references about Dragon Ball.
What do you think is the next step in your career?
Maza Yamegi: We are very happy to have this occasion to come in France today. It is a great first step. But, after, we would like to make a European tour. And of course we would come back in France!
Do you have a message for your French and European fans?
Maza Yamegi: French fans aux really welcoming. We love the French audience. I invite you to come again to our lives and  have fun with us !
Come to see them on stage, you will like their performance and energy for sure!
Follow them on:
Site officiel : http://toranoko-rammy.com/
Facebook : https://www.facebook.com/虎の子ラミー-698021393705280/
Instagram : https://www.instagram.com/rammy_official469/
Twitter : https://twitter.com/rammy_official
Thanks: We are thankful to Japan Expo for the organization and to the band Toranoko Rammy for their time and kindness.