[French version available on page 1]
Overwhelming, that's the term to qualify the interview. Nuit Incolore -or Théo Maclay for his friends- has this bubbling poetry in him. An already substantial charisma, an exacerbated sensitivity and a rare virtuosity. For all the thoughts he encloses, Nuit Incolore is overflowing, overflowing with emotion and intelligence, and perhaps in the future, overflowing with success. This success, he apprehends it with maturity and humility, does not seek it, but despite everything, approaches him in a frantic way. The character and the person of Nuit Incolore has this soul that leaves indelible traces through each passage. A little something beyond us. Coming from Switzerland, here he is, in the middle of the day, in complete confidence.
Hello, Nuit Incolore, can you start by introducing yourself?
Nuit Incolore: I am Nuit Incolore, a 21-year-old Swiss singer-songwriter and performer. I am currently under Wagram Music record company, more precisely the Cinq7 label.
Tell us about your stage name!
Nuit Incolore: Ah right away [laughs]! Nuit Incolore, because as a student, I used to work a lot. It was also kind of the only time I could create music. And Incolore [editor's note : colorless], because I spent a lot of sleepless nights, also very dark to tell the truth.
Did it help you create music?
Nuit Incolore: Of course! It was above all the atmosphere that was favorable to creation.
Can you tell us about your musical style, which actually seems to be diversified?
Nuit Incolore: It is mainly inspired by my emotions at the time. It can be sadness, joy and as I am also inspired a lot by the discussions I have with the people who follow me on social networks, it is quite heterogeneous, varied. Mainly it's still pretty sad pop that allows you to exteriorize the emotions.
And this dream of being an artist, have you had it since you were young?
Nuit Incolore: I never really dreamed of being an artist, even now. For me, it is not a goal to break through, to succeed. It may seem very silly, but I just want to be useful, quite simply. And if there is at least one person who likes it, that's enough for me.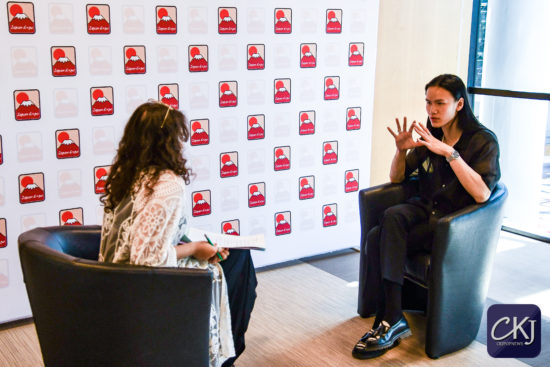 Useful, in what sense?
Nuit Incolore: Useful in the sense that, for example, at signings this morning, someone told me that I had helped them overcome the death of a loved one, to overcome their own problems. And that's what touches me the most because I feel useful to others.
Did you receive piano training?
Nuit Incolore: My parents have their own music store! I had to go through learning an instrument. I chose the piano because it was what interested me the most. I did conservatory for 10 years. I dropped out of school a full year before getting the certificate to start composing my own music.
Can you tell us about this composition process?
Nuit Incolore: For the creation of songs, you must first think about inspirations. Thematic inspirations can be emotions. You can go for a walk in a park and say to yourself "hey, that's lovely", with the effect that the trees give in this park. We take note of these little sentences, these little thoughts. When I get home, I start doing the instrumental, that is to say the musical base. You have ingredients and you try to make a dish out of them. They are all different. Then, when we have the musical base, we try to put a text on it. This text, to create it, we can draw from the notes written during the day. Instrument, text, recording. We are going to record behind the microphone. Then the mix, the mastering. We adjust the levels so that it sounds good. Then after we move on to distribution. As I am now under a record company, they are the ones who take care of the promotion. I only take care of the creation.
Are the themes that inspire you drawn from your personal experience, your imagination?
Nuit Incolore: For thematic inspirations, it is often personal. But what I really like is exchanging with the people who follow me, whom I call "network buddies' and it is with them that I have ideas. Sometimes someone has a little problem and I'm going to say to them"here, I'm going to make you some music, it could speak to you". And then, these are problems, not that I have necessarily experienced, but that I have known with relatives. So it's pretty simple to do honestly.
Do these "network buddies" give you their opinion on your songs?
Nuit Incolore : Yes! Feedback is what matters the most to me with these people. Each thank you has a value and I am aware of it. Constructive feedback, I have a few for the moment. But let's say that if there are "haters", I will be the first to ask them what I can do to improve myself.
Can you tell us about your series of EPs/episodes?
Nuit Incolore: When I joined the record company in July 2021, we wanted to do a slightly different project, either a simple album or an EP. We thought we were going to create a story to tell, half fictional, half real, which is called Histoire de Nuit. An EP is therefore a mini-album with 3 to 6 tracks. Each EP is a season. In each season, there are episodes, like a series punctuated by interludes so that we can follow the story. It's an idea that the three of us thought up, my project manager, my artistic director and myself. It is inspired by Japanese culture, manga precisely. I like to call it musical manga.
Precisely, what is your relationship to Asia?
Nuit Incolore: I was adopted. I received an European education. It's only been two years since I started getting closer to this culture. I learned to eat with chopsticks. I am originally from Vietnam. By making music, I make European music, I speak French, people came. I noticed that many follow K-pop. I didn't know anything about that. For the sake of interest in their passion, I began to learn more. Now, I am more inspired by anime/manga since manga often carry strong messages, good messages. It's inspiring and motivating.
Crush, your latest single, is a real hit, tell us about it?
Nuit Incolore: Crush started from a TikTok, made in preparation for Valentine's Day. The melody appealed to many people. Until its release, every day I was asked when I was planning to release Crush [laughs]. I decided to finish the whole sound. It's a sound that can speak to many people, that speaks of love, from a distance. Would you dare to confess your love to someone? I think it affected many people. Mission accomplished!
How did you react to all these views, these little messages?
Nuit Incolore : By a lot of fatigue! [laughs] The more messages there are, the more you have to answer them. I try to answer everyone, but with Japan Expo, I haven't started yet. When I get back on the train, I'll get back to it. But otherwise, actually, it makes me very happy to know that people were having fun.
Tell us about Japan Expo, Japan Expo Sud, your very cool first live performance, and this Japan Expo!
Nuit Incolore: You should know that I make music in my room. So I don't see many people. Even now, I live alone in a 25m2, like a hotel room. I work inside, I don't go out much. As far as Japan Expo Sud and this Japan Expo are concerned, seeing so many people is a shock! But it also feels good to see smiles and to have exchanges other than behind your screen. Hugs, exchanging gifts… I really like sign events because it allows discussion. And then the concerts, which make it possible to reach as many people as possible.
How did the sign event go?
Nuit Incolore : It's not surprising, but we were late because I was spending too much time [laughs]. But I don't want to, I want to spend hours with the fans. People cried. I was touched. Everyone seemed happy to be there. I actually consider them friends. We talk, they are friends. The only problem is that my memory is starting to get full, it's hard to remember names
Are you going to perform soon at Les Etoiles and at the Café de la Danse?
Nuit Incolore: Indeed, on October 7 at Les Etoiles, sold out in two days. My team is happy! I'm happy if she is. We added a date, at the Café de la Danse, on November 23. The only problem is that it's a weekday. I say to myself "the poor, I will not make them move during the week". There are still some places.

CKJ: After Japan Expo, it will surely be sold out!

Nuit Incolore : I don't know, we'll see!
Tell us about your favorite song.
Nuit Incolore: To tell you the truth, given that these are quite impulsive songs, which are inspired by moments of life, it's hard for me to say "yeah I preferred when I was sad, I preferred when I was scared". Like the name of my first EP, I like to say that it is an archive of thoughts. Later, when I might have kids, I can tell them, "Look what daddy did."
Do you have any anecdotes about yourself to tell us, so that readers can get to know you better?
Nuit Incolore: I love pasta! I don't really have any special anecdotes. I aim for kindness all the time. It is a life guideline.
How do you see Nuit Incolore in a few years?
Nuit Incolore : I said it perhaps awkwardly on the Tsubame stage. I said I didn't want development. My team would have tapped me on the knuckles. It's not very correct to say that. Later, I see myself continuing on this path. I hope to have opportunities to speak to everyone. I don't have specific goals either. I just want to keep making music, if not for myself, for others, by composing for another artist.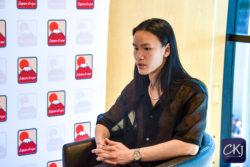 Do you plan to try other instruments?
Nuit Incolore : Why not. As my father has a music store, I have already tried many things. But I never worked until I knew an instrument by heart. Whenever I have free time, I would also like to play sports. Even though I already do a little each day, I would like to do more. As we say "mens sana in corpore sano" [note: "a healthy mind in a healthy body"].
How is the clip shooting going?
Nuit Incolore: When I was without a record company, I don't think I would have shot a clip because I don't dare go talk to the producers. But now that it is a professional environment, there are many more opportunities, exchanges and contacts that are made. So we have clips with a fairly high budget, let's say. I am happy because I offer quality to listeners. It's kind of my job to make audiovisual entertainment.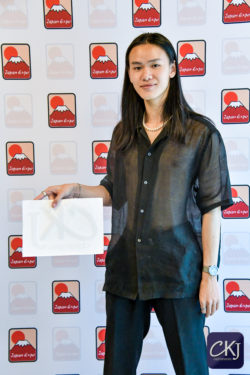 This morning, you played your new sound, Stereo. Are you going to release it?
Nuit Incolore: Stereo will be released in the album that I plan to make, let's say, at the beginning of 2023. Before being in the record company, I composed a song every two or three days, an EP per month, 40 sounds per month, I was happy. Now in the record company, the pace is slowing down to have time to do promotions. Instead of doing an EP a month, I do one every six months. Stereo is a sound that I made three or four months ago and which will be released next year. I hope I will not be bored. That's the only risk. When we release music, moments of life that were written a long time ago, after a while you don't want to think about it anymore. At times like these, I smile. I think of others. I tell myself that they didn't hear it, might as well do it. So I'm a little off. It's less impulsive, but it's more professional.
Finally, do you have a message for your readers and fans?
Nuit Incolore: This is my slogan, but I say it less and less often because it may seem hypocritical. But I like to tell them "thank you for existing". Everyone has the right to be thanked for their presence, for being there. The number of subscribers on Instagram is not an object of notoriety. Every person counts, everyone is someone behind their screen. Thanks to them for existing.