Le groupe électro rock Newspeak a sorti son premier album studio intitulé "No Man's Empire" ce 6 Novembre ! Cet opus fait suite au mini album "Out Of The Shrinking Habitat" sorti en octobre l'année dernière et inclut 11 chansons inédites.
Le groupe a mis en ligne le clip de la chanson titre "Wide Bright Eyes" sur sa chaîne Youtube. La vidéo allie des séries de visuels de l'actrice principale au rythme entraînant de la chanson.
Retrouvez ci-dessous le clip ainsi que la jaquette et la liste complète des chansons de l'album "No Man's Empire".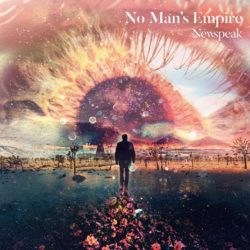 Feel Alive
Wide Bright Eyes
No Man's Empire
Lights and Noise
What's Left In Your Mind
Stay Young
Shanghai Disco
Perfect Trouble
Changing Shapes
Firelight
See You Again