Interview en français à retrouver en première page !
As we already told you in previously published articles, the last time we went to the festival Japan Expo was another opportunity for us to meet a lot of new Japanese artists! Even if the last edition of the festival wasn't focused on music but on the 100th anniversary of Japanese animation, music program was quite full of surprises, like for example the several anisong concerts which took place during Japan Expo. That's in this way we discovered Kamitsuki on stage.
For the 18th impact of Japan Expo, CKJ met the band Kamitsuki, a four-members band during the festival who is now officially a trio. Guitarist Crushy (on the right on the picture below) is no longer a member of the band, but you still can check his answers to our questions in this interview !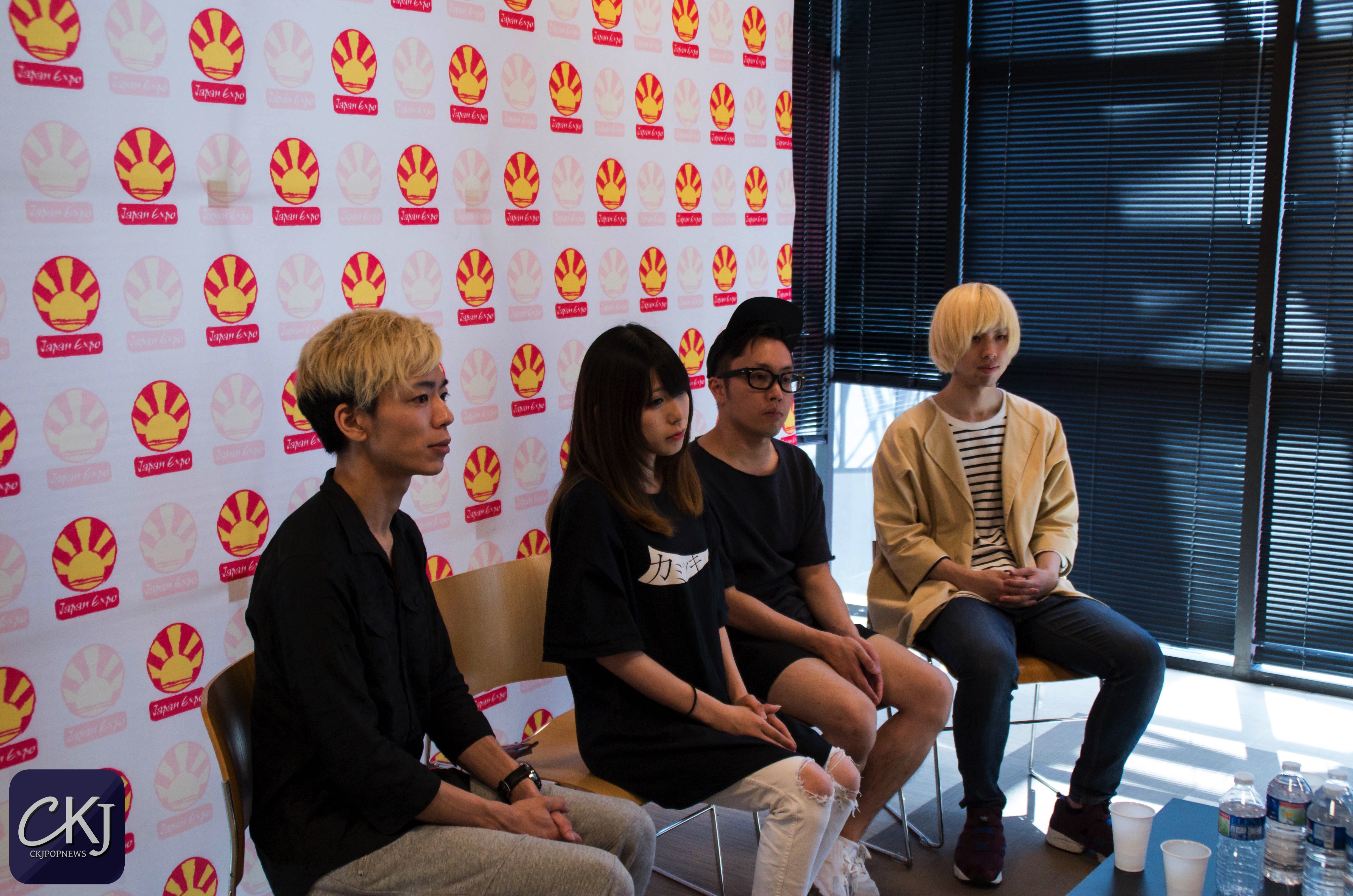 Check it out:
Hi, thank you very much for this interview! At first, could you present yourselves individually?
Kathy: I'm Kathy, the bassist.
MiZUKi: I'm MiZUKi, the vocalist.
SHU→TA: My name is SHU→TA and I play drums.
Crushy: I'm Crushy, I'm the second guitarist.
Your band name has a particular meaning, which could either mean "We will snap at your brain!" or "a being who is possessed by god". Are these different meanings related to your music style?
MiZUKi: Yes, exactly! We want our songs to stay inside of you once you listened to them. So it's "snaping at your brain" because it stays in your brain. After that, we also have "Kami" which means "God" in Japanese and "tsuki" which means "together", so it means that a human being can be together with God.
You formed Kamitsuki only last year, how did you met and decide to create the band?
MiZUKi: Actually, I absolutely wanted to sing a song in particular, so I've done this song, and all the members gathered from this moment.
So you met in the music industry, and not during auditions for example?
MiZUKi:  Yes, exactly!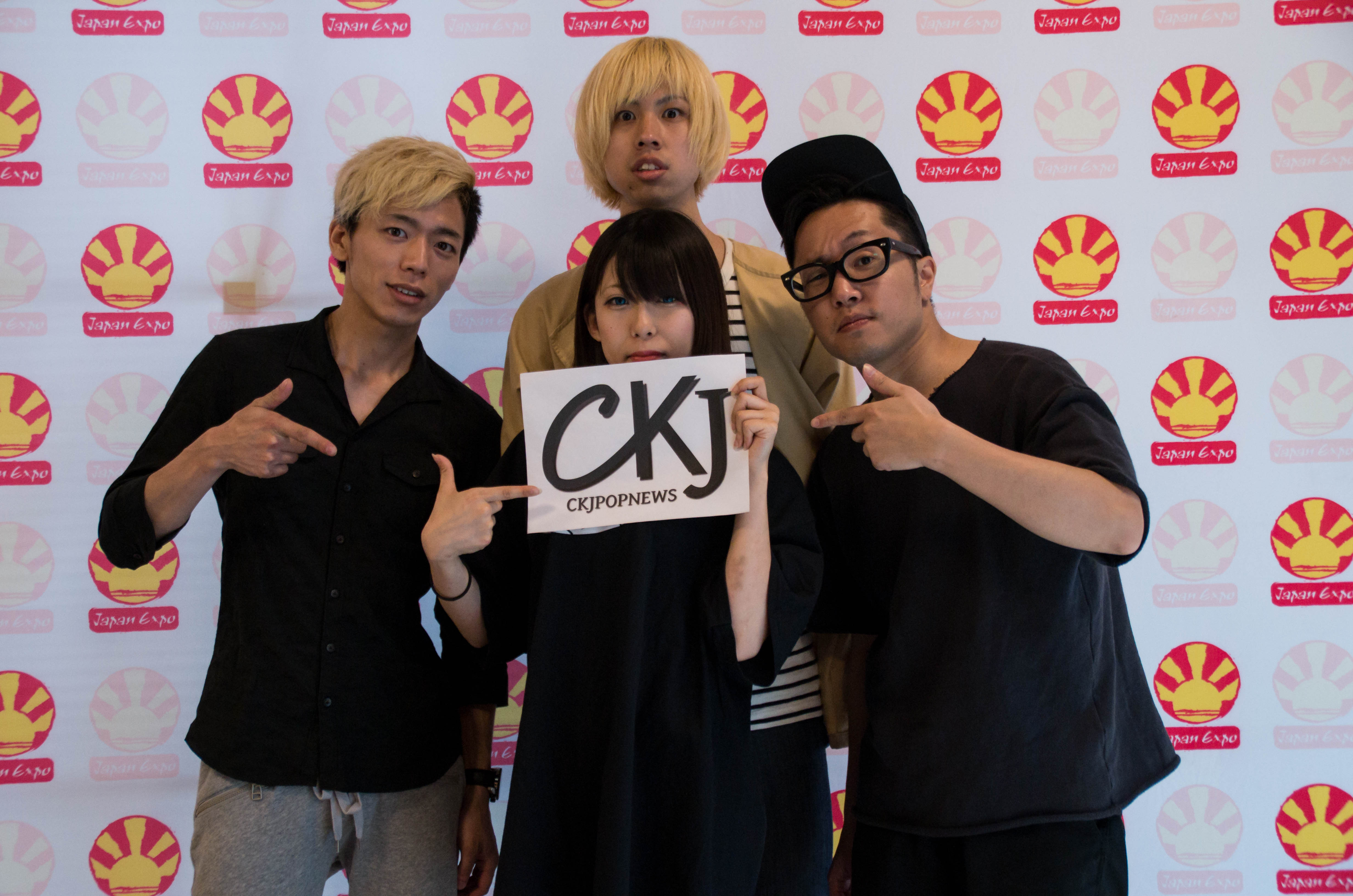 Your music style is also really unique, because you offer to your fans a mix of pop and rock through your songs, did precise artists give you inspiration in this pop/rock genre? 
Kathy: aimer's music is influencing Kamitsuki a lot. Otherwise, I really enjoy listening to the Japanese band Raspi.
MiZUKi: I personally really like Shiina Ringo. I also like a lot of anisongs, so it may be an inspiration for us in the future.
SHU→TA: I really like bands outside of Japan, like Western bands. I really enjoy listening to anisongs too, so I can't tell you precisely one or several artists because I usually listen to a lot of different things, but it surely may have an impact later [on Kamitsuki].
Crushy: amazarashi, I love them! To create Kamitsuki's music, we explore a lot of genres I never explored myself before, so I listened to a lot of anisongs, but pretty hard rock anisongs.
Your songs seem to be adressed to the hearts of persons who feel insecure and doubtful, what do you want to tell them through your songs?
MiZUKi: I'm myself a really stressful person. I'd like to give courage to the persons who have the same problems as me, so I try to say, "we can go over it, we can go on without giving up."
A few months ago, you also released your first mini-album "Five Days After Infection of Vampire", could you explain the concept of this EP?
MiZUKi: Firstly, it's the first album of Kamitsuki. As we have the idea to "bite" in the name "Kamitsuki", we chose the image of a vampire, a person who bites people too, for this album.
Your last song "Silent Night" has a truly special music video, because it was filmed in a church, could you explain this filming location choice?
MiZUKi: "Silent Night" has a really pure image, almost religious, that's why we chose to film this music video in a church.
You're this year at Japan Expo for the 100th anniversary of Japanese animation, do you have a special link with songs from Japanese anime?
Kamitsuki: Yes, we love it!
Would you consider in the future to perform anisongs?
Kamitsuki: Sure, it seems possible!
Each of you, do you have precise song you would like to perform?
Kashi: I'd really like to perform songs from the anime Fate.
MiZUKi: As Kamitsuki is quite hard rock, songs from Psycho-Pass could really match our music.
Shota: I personally like Naruto, and it would be good to cover songs from this anime. By the way, on the first day of Japan Expo, we performed one of Naruto's songs, "Go!!!" from the band FLOW.
CKJ: Yeah, we came to see you!
Crushy: Oh really? (laughs) We really did our best! (laughs)
SHU→TA: I love Jump's magazine, and the mangas Haikyu !! and One Piece, so performing songs from Jump's magazine anime could be a great idea!
So during the festival you performed on stage, for you what was the biggest difference between the French audience and the Japanese audience?
MiZUKi: Today, we went on stage again and we were the first one performing, and right from the beginning, the French audience was really dynamic and full of energy. So we can really enjoy the show with the French audience!
Now you're officially in the music industry, and it seems to work out well for you in Japan and even now in Europe. Has being a musician always been a dream for all of you?
Crushy: I wanted to become a pilot! But I gave up this idea because I didn't speak English. (laughs) After that I played football regularly, but I got hurt, so I began doing music. Since this day, I continued doing music.
SHU→TA: Since I was a child, I always said I wanted to be a sushi master! (laughs) But starting high school I began playing music, and I never stopped since.
MiZUKi: The dream I recall, even today, is from my kindergarten time. I wanted to become a Pokemon Master! (laughs) If Kamitsuki continues, I'd like to create a link with Pokemon to realize my childhood dream. (laughs)
CKJ: It's a really great idea! (laughs)
Kathy: My first dream was to become a doctor because I didn't have a good health. I went through hardships and my doctor was helping me, that's why I wanted to become like him.
And to finish this interview, have you got a last message for your French fans?
MiZUKi: Japan Expo's audience likes manga and cosplay, and I have this passion myself. If every French people, even outside of Japan Expo, listen to Kamitsuki, they might love our music, so I'd like our music to be listened by as many French people as possible!
Thank you very much for this interview!
Kamitsuki: Thank you very much!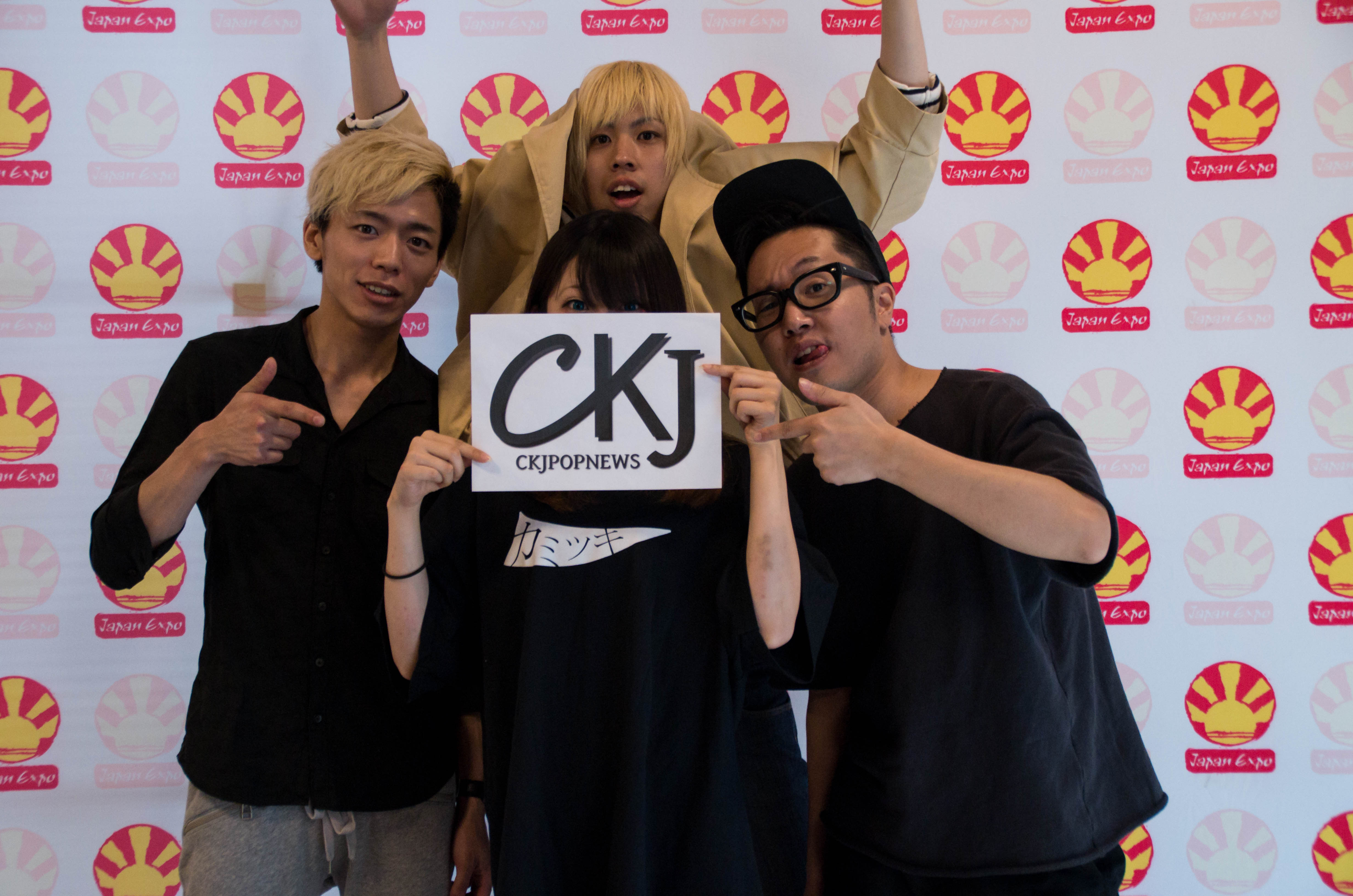 Currently, the band is still promoting its new mini-album "CLOCKWISE HERO", where you discovered the song "SKYWALK". If you want to know more about the band, don't hesitate to like and follow them on their official social media accounts:
We'd like to sincerely thank Kamitsuki for this interview,
the band's staff and of course Japan Expo's team 
for making this beautiful meeting possible!