Interview en français en première page
On our second day at Japan Expo, we met with Umi-Kuun who welcomed us happily in a cosplay of Ace from One Piece. Umi-Kuun is a famous Japanese singer who is using YouTube to show his talents and pass-time such as mangas, anime, cosplay…
This young man is followed by thousands of fans in the world who are watching his videos and clips.
This year the singer and YouTuber met his French fans for the third and last time at Japan Expo.
Let's discover his answers!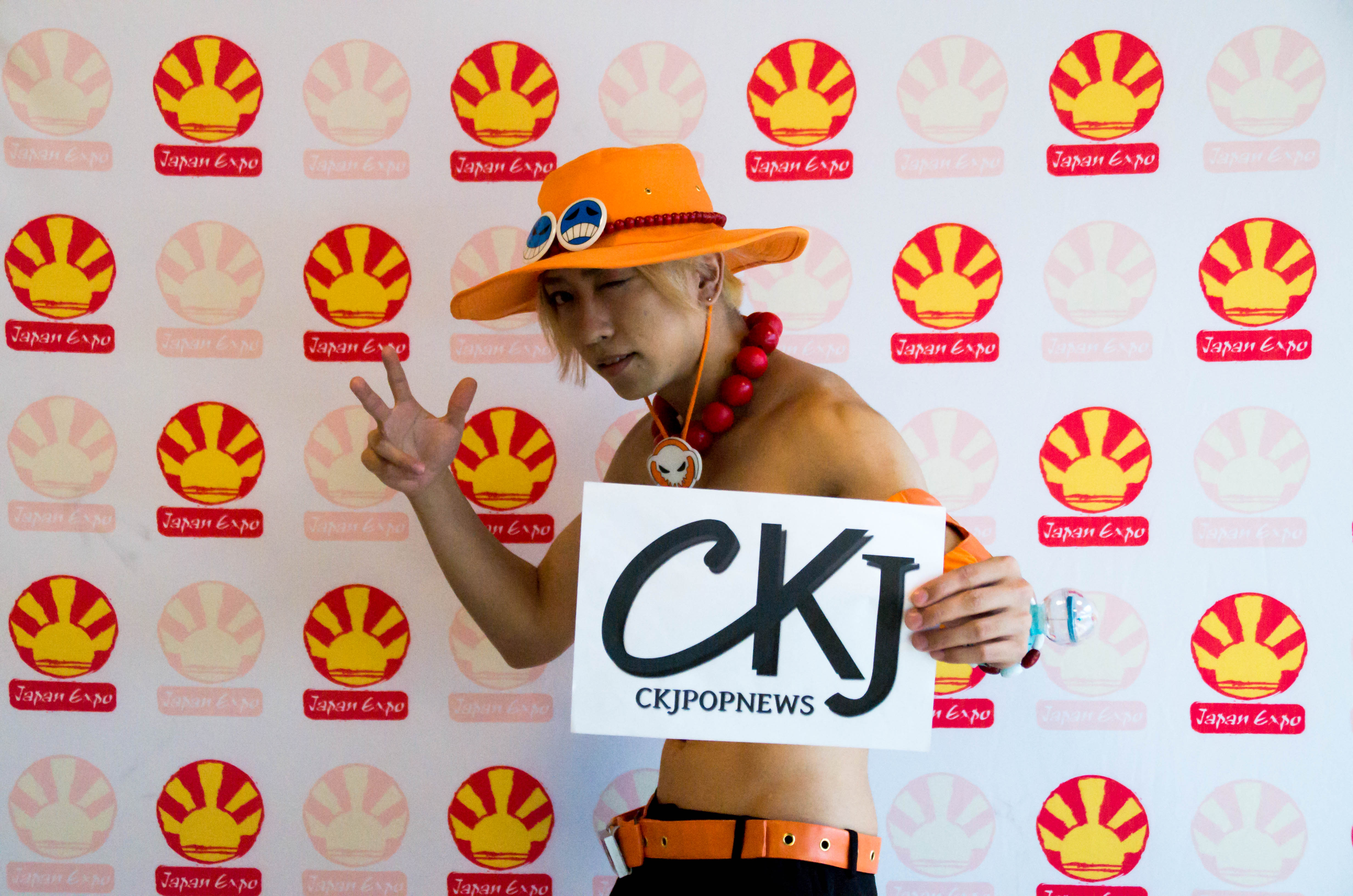 Hello, could you begin by presenting yourself?
Yes. Hi, I am Umi-Kuun, enchanté [in French]. I am a Youtuber and singer… Wesh!
(Laughs)
It's not the first time you are coming at Japan Expo. How did you feel when you heard it was your last time you were coming? 
I was really sad but I also felt lonely.
Will you stop coming in France after this? 
I don't think so. I will try to do my best and maybe, I will comeback some day in the future.
What are your main sources of inspirations for your songs?
I find it in anime, video games and also when I'm watching movies. I'm watching a lot of things.
When you started to study at the Tokyo Music Conservatory, did you imagine you you would be doing pop music later?
Since the beginning, it was one of my goals. It was also my career plan. At first I wanted to go to a "normal" music school however, my parents were stricts and I had to follow their idea that was to go to the conservatory. They wanted me to become a music teacher. Because of this, my choices were limited.
About your teacher degree, would you like to use it to teach music to people in the future?
Yes, but not as a full-time teacher. I would like to do something like what I have done last year: I was a one day teacher at the University with students who wanted to become artists, managers, directors…
Concerning the rest of the year 2017, what are your next projects (music or YouTube)?
Concerning YouTube, I will keep uploading videos regularly. And for music, I would like to do something more artistic, which means something which would be more like art.
About your music career, you are a doing many Vocaloid covers, what do you like in this particular style of music?
At the origin, Vocaloid is not something human. That is why I thought it was interesting to have a human singing those songs. I also made a cover of a song by Céline Dion, and the audience could listen to this song with a male voice.
We saw you were also doing many covers for anime's songs. What do yo like about this style of music?
With this kind of covers, I don't put myself forward as an artist but more as someone who wants to share a passion with other people.
Could you imagine to cover a song from an anime that you don't like?
Yes, if I start, I do it thoroughly. Sometimes, people are asking me to do it and, after I sung it a lot of times, I end up appreciating the song.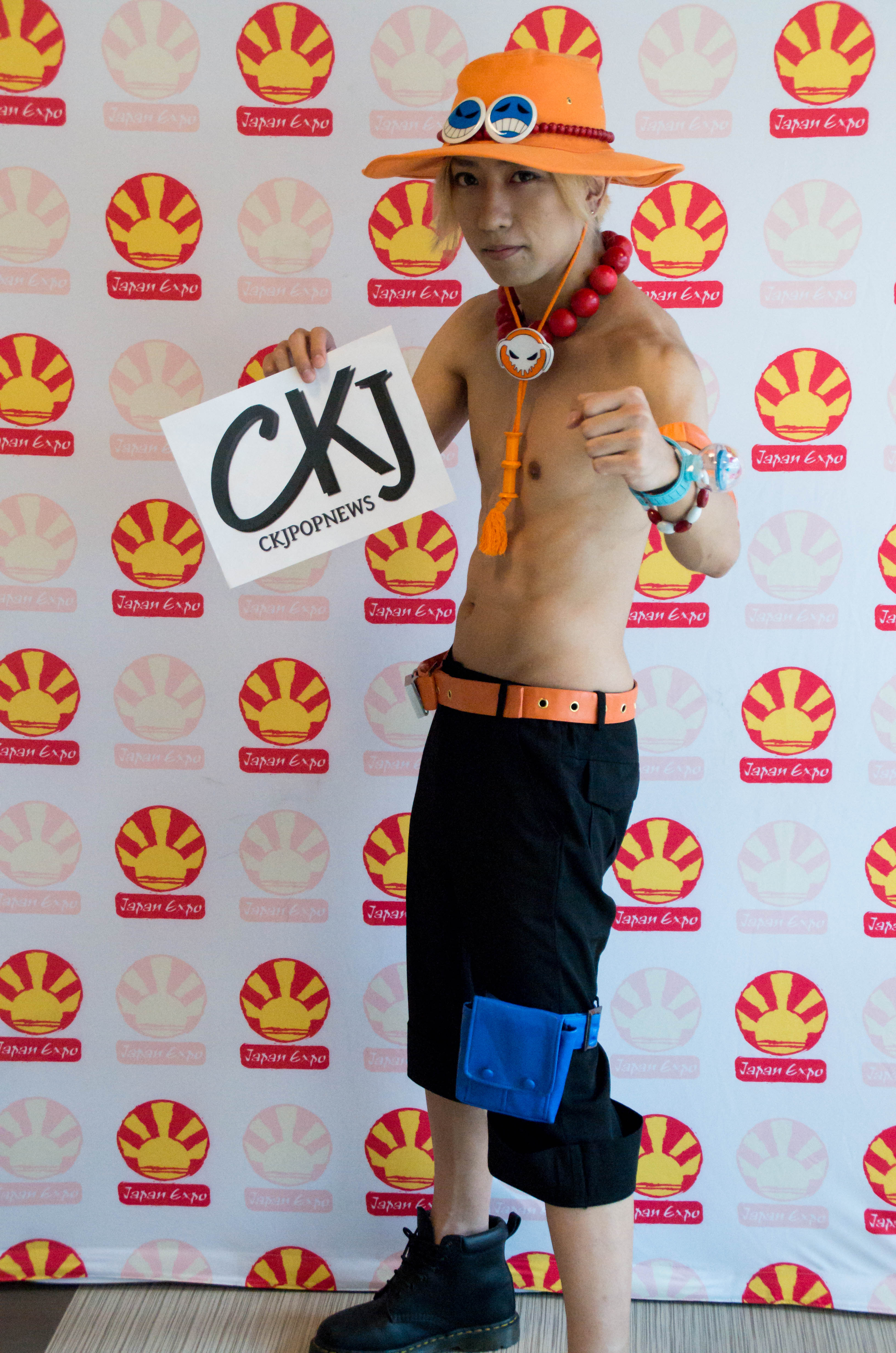 You seem to like cosplay a lot, as we can see it now! Do you think one day you could write a song about cosplay?
It seems to be a good idea! Thank you for this suggestion!
You are a big fan of Pokemon. Can you tell us which one is your favorite and why? 
My favorite Pokemon is Slowpoke. I don't really know why, but each time I see it, I feel better. Maybe I could adopt an animal which would look alike it.
You often are accompagnied by your sister and you are dancing a lot with her. Who is the best dancer between the both of you?
I am the best dancer without any hesitation. La classe! [editor's note: in French]
Finally, do you have a message for your French fans?
Thank you for supporting me for those past 3 years and… I'll be back!
You can follow him on:
Youtube: https://www.youtube.com/user/um1kun/featured
Twitter: https://twitter.com/Umi_babe
Blog: http://ameblo.jp/umi-kun-umi/
Instagram: http://instagram.com/umi_kun_
Facebook: https://www.facebook.com/umikunnopage
Thanks: We would like to thank Umi-Kuun who has done all that he could do
to make his French fans happy during those three years at Japan Expo !